Archive for the 'product updates' Category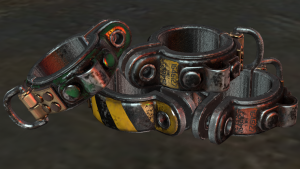 I've added a new reward for my Patreon subscribers!
Extra materials that match the earlier collar reward with the new cuffs!
Enjoy 🙂
Another update!
Default mouth poses are now detected when using Utilizator's M4 Venus head (M4V preset only).
Separate auto-attach folders for the M4V and M3VS presets.
I added clearer RLV blinding status in the infobox.
Blinding status is also in the styling menu now.
Same as the blindfold, textures are hidden in RLVa mode and the pixelation bug is fixed.
There is now a config flag to suppress style change notifications.
There was a packaging bug with the M3VS preset that prevented locking it, this is now fixed.
Enjoy 🙂
Small update with a couple of improvements and fixes:
Added a link to the documentation wiki on the infobox.
Added more details on the currently active RLV blinding on the infobox.
Textures are now hidden in RLVa mode (I initially disabled this because media prims and this function triggered a crash on Firestorm, but it appears to be fixed now).
Pixelation now de-activates properly when the blindfold is detached.
Changed a few text elements to be cleaner & more consistent.
It is now live on the auto-updater!
I just corrected a semi-serious bug on the KDC Meat Market Collar, where the main lock point would get stuck if locked with a time-release padlock.
I just pushed an updated version on the updater, and you should be notified shortly.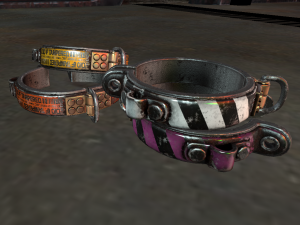 This is still a bit of an experiment, but I've added a reward for my Patreon subscribers: A few extra material for the KDC Meat Market collar.
Enjoy 🙂
I figured I would update the KDC Face Slapper vendor art since I just patched it.
I'm also trying to make some cool blender metal stuff. I mean… It was cool to make but it does look pretty terrible. I'm not sure if it's the shader looks off, the object, or both…
Now here is a funny thing… I noticed that one of my competitors (which I shall not name) copied the KDC Face Slapper's product pitch word for word…
Dear content creator,

If you're going to copy my products so you can peddle them at twice the original price, don't claim that I copied your idea when mine came out 3 years before your avatar was even created.
I made a mistake when I released the Avara Hood version 3, so here is another update that will restore the locking point function. I know it's a pain to adjust and I should have checked first >_<
Small patch for the KDC Avara Hood
The wearer is now notified when someone else changes their face plate.
Fixed a typo error that made the hood locking point a chain target.
Demo versions output their exact scale in the resize menu.