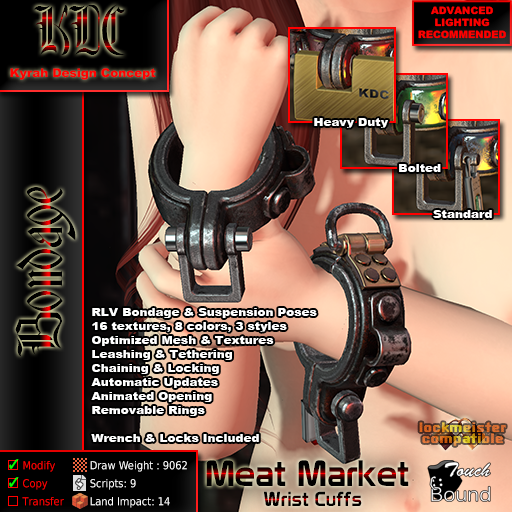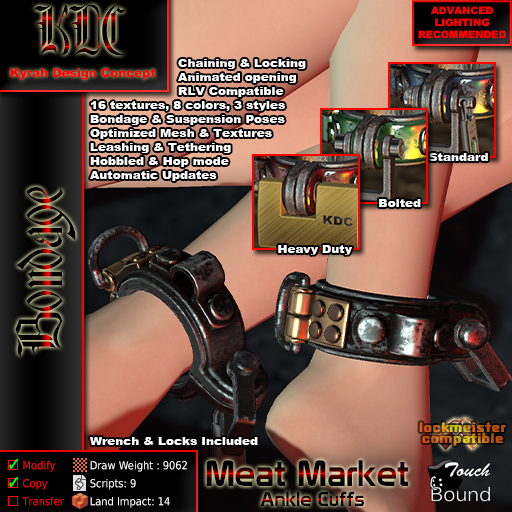 And here we go, companion pieces for your Meat Market Collar. And probably some unwanted "fictional workout" in a near future if you're wearing all this steel… but maybe that's what you secretly want?
As with the collar, they have locking animations, support all padlock types & accessories, and they come with a "universal" HUD, that will re-texture wrist, ankles, and collar, all at the same time.
You can also configure the decorative metal hoops on the sides of each cuff independently, to reduce the bulk, or make a kind of "asymmetric" look.
As usual, you can them at the KDC Main Store (It's also ~10% off there) and on the SecondLife Marketplace.
Enjoy! 😀