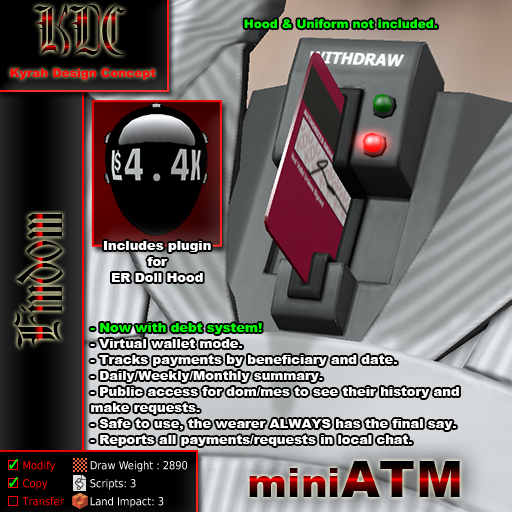 Another miniATM update!
ADDED: Debt system & menu entries (disabled by default).
ADDED: Configuration card to set the minimum clicking range.
CHANGED: Replaced some instant llInstantMessage calls by llRegionSayTo for speed.
FIXED: L$ symbol placement in all menus and dialogs.
FIXED: All number entries have been properly sanitized.
The Debt module is disabled by default, (the manual will be updated shortly).
As usual, if you own it already you will receive the update shortly.
NOTE: Changes to _log_storage are one again, minimal and backward compatible, do not replace your _log_storage script if you want to keep your existing transactions saved.