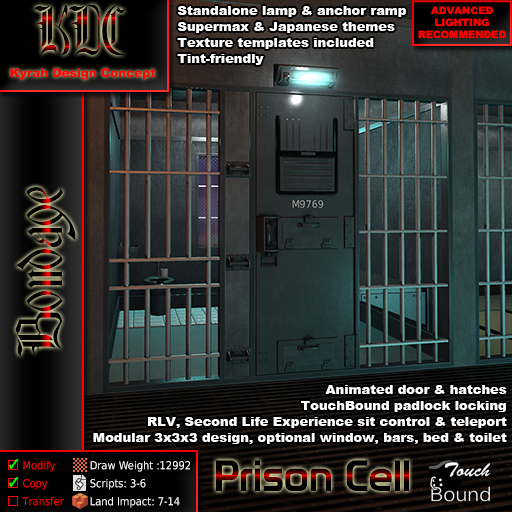 I'm almost done with the narrow cell, so here is another prison cell update (for the full-size version) with some semi-important additions.
You can now configure one (or more) "master key" that can always remove the current lock on the cell door.
You can specify an exact range in meter for the RLV relay camera restriction option.
The automatic RLV camera range calculation uses the shortest cell dimension now rather than the largest.
Enjoy ^_^