Since I'm revisiting the fingerprint locks, I figured that I would do a little lock beauty pass at the same time. Specifically, the texture had a few glitchy spots that I've fixed. I also reduced the texture resolution horizontally and decided it was time to give the fingerprint reader a redo (on both lock types). It just wasn't good.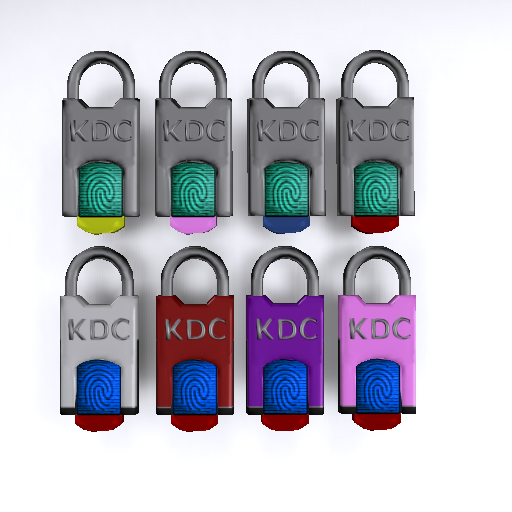 If it doesn't look better, it has at least the benefit of "reading" a lot better than the original. I'm also making a couple of colored variants for it.
Still working on the revised product pictures to go with it.