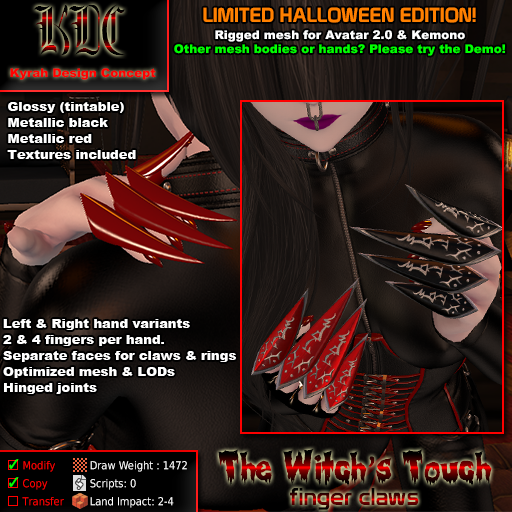 Happy Halloween everyone! Despite being sick like a dog for nearly a week, I did manage to release just on time!
Time for one of my favorite festivities in the year, and an excellent excuse to inflict my extensive collection of zombie movies to friends, (who really would have preferred to watch a comedy that night :3)
Seriously, I have so many, send help…
As with every year, here is a little something unique, a little something special, to join the (growing) KDC Halloween collection.
The rules are the same as past years: You can browse the Halloween collection from October 15th to November 15th, not a day more, not a day less. (Patreon supporters are immune to that rule).
As usual, you can pick those from the KDC Main Store (10%off as usual), or from the SecondLife Marketplace.
Happy Halloween everyone !