The night will be upon us soon and so will be time to celebrate and watch a few horror movies. Or just party all night if that's more your thing.
I've just released TWO new add-ons for the KDC Revosuit X!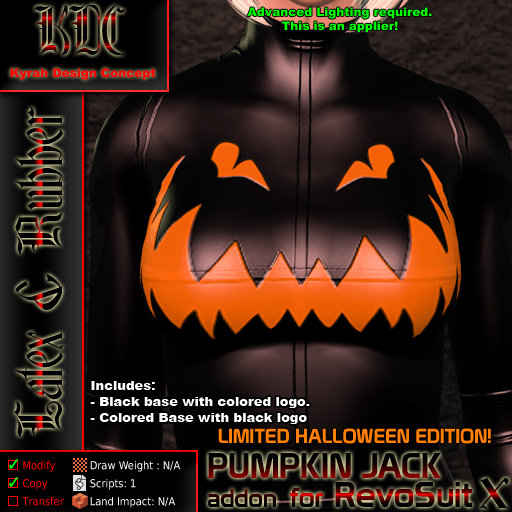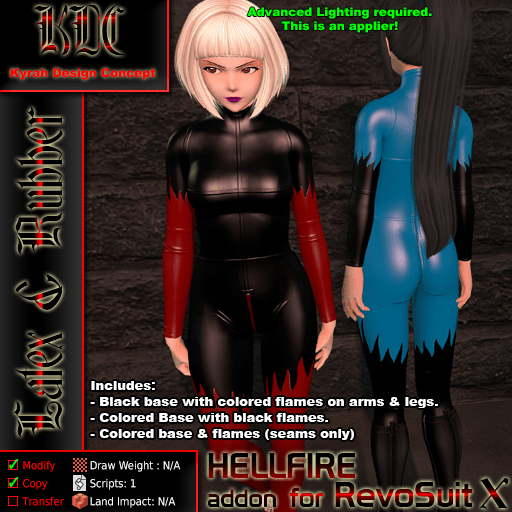 Please note that the pumpkin jack add-on will only be available during Halloween!
As usual, you can get them from the KDC Main Store, or the SecondLife Marketplace!
Don't have the Revosuit X? Click here!
Trick or treat well 🙂